Welcome To St. John's Church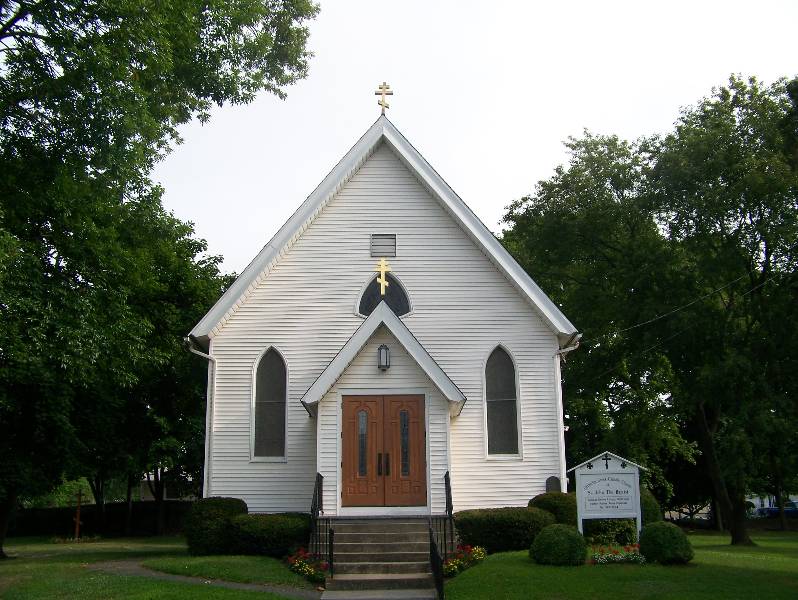 Welcome to Saint John The Baptist Orthodox Christian Church. We are glad you found our website! We are a Christ centered church who loves to have visitors. Whether you are a Christian or not, you are welcome to join us anytime.
You are welcome to visit during one of our services or you can contact us to schedule a visit at a different time. Our priest loves to meet with visitors and we also offer tours of the church.
Through this web site, we are pleased to be able to introduce you to the worship and fellowship as it is expressed in the life of our Parish. If you are a new member of our parish, or are considering membership, these web pages will acquaint you with what our parish offers. We hope you will consider paying us a visit and joining us for worship. Learn More ...
---
Parish News

Sunday, October 27, 2019
On Friday October 25, 2019, life-long and beloved parishioner Serge G. Mihaly, Jr. reposed in the Lord.
Serge was born in New Haven on March 30, 1960 to the late Serge and Elizabeth (Chornock) Mihaly. He was a graduate of Trumbull High School class of 1978 and graduated Yale University in 1982 where he earned a B.A. in American History. He also earned a M.A. in Teaching from Sacred Heart University in 1987 teaching for approximately ten years in Waterbury, New Haven and Shelton. He also studied Accounting at Sacred Heart University, Labor Studies at the University of Wisconsin at Madison, writing at Long Island University and Special Education at Southern Connecticut State University. He had self-published two books one of which was on 9-11 and was currently working on another book on history.
Serge was a lifelong member of St. John the Baptist Carpatho-Russian Orthodox Church on Broadbridge Avenue in Stratford, CT, the Boone and Crockett Club, the Ruffed Grouse Society, the NRA, Ducks Unlimited, the CCDL and was an Associate member of the New England Outdoor Writers Association (NEOWA). He was a registered Republican, had worked on several State and Federal political campaigns and ran for the State Representative seat for the 85th District in 2016.
An athlete, Serge was Tri-Captain of the 1977 Trumbull High School Football Team. This 1977 Team was the FCIAC Champions and Class LL State Champions. It was ranked #1 in the State and New England. Serge earned First Team All-FCIAC, First Team All-State and New Haven Register First Team All-State recognition. He played college football at Yale University and was one of only two Ivy League players selected unanimously for the 1981 All-Ivy team. He was a member of the only Yale team to have beaten all three military academies and only the second team in Yale football history to win three consecutive Ivy League Championships 1979, 1980 and 1981.
Serge enjoyed hunting, shooting, fishing, and any time spent in the woods and with family. He mentored many youths while teaching and coaching multiple sports.
Survivors include his devoted son, Zach Mihaly and his fiancé Lauren Imperioli of Woodbury, step-sons, John Caiazzo and his wife Caroline, and Mike Caiazzo and his wife Danielle, grandson, Cooper, step-grandchildren, Jonny and Brianna, brothers, Very Rev. Luke Mihaly and his wife Pani Bethany, and Matthew Mihaly and his wife Michelle, and several nieces and nephews, and great-nieces and nephews.

A Requiem funeral service will be celebrated on Thursday, October 31st at 10:00am in St. John the Baptist Orthodox Church; 1240 Broadbridge Avenue, Stratford. Interment will take place in St. John's Cemetery Stratford. Friends may greet the family on Wednesday from 4-8 PM in St. John's Church, with a Panachida at 7:45 PM.
The Adzima Funeral Home 50 Paradise Green Place Stratford has been entrusted with the funeral arrangements.
In lieu of flowers please make donations to the Mihaly/Chornock Scholarship fund or to St. John's Church.
Saturday, January 19, 2019
No Service on January 20, 2019
Due to the unpredictable weather conditions, there will be no church service on Sunday, January 20.
---
Diocesan News

Parish Life

Lives Of Saints Depicted on New Healing Saints Icon
Go Shopping on Amazon.com and Support the Parish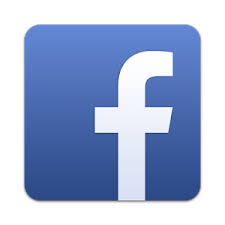 Follow Us On Facebook
Worship

Liturgy: Sundays 9:00 am
Molebens, Akathists & Other Services:
As Scheduled. Consult Church Bulletin
Coming Events

Divine Liturgy
Dec 8 9 am
Divine Liturgy
Dec 15 9 am
Divine Liturgy
Dec 22 9 am
Divine Liturgy
Dec 29 9 am
Divine Liturgy
Jan 5 9 am
Divine Liturgy
Jan 12 9 am
Divine Liturgy
Jan 19 9 am
Divine Liturgy
Jan 26 9 am
Divine Liturgy
Feb 2 9 am
Divine Liturgy
Feb 9 9 am
Divine Liturgy
Feb 16 9 am
Divine Liturgy
Feb 23 9 am
Divine Liturgy
Mar 1 9 am
Divine Liturgy
Mar 8 9 am
Divine Liturgy
Mar 15 9 am
Prayer Corner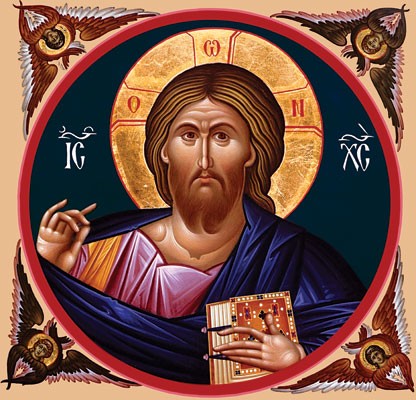 Saints Feasts and Readings
For
Visit the Prayer Corner for daily readings, hymns, a monthly calendar of saints/feasts and more.
Latest Photos

---
Featured Video


Most Recent Divine Liturgy From
Christ The Saviour Orthodox
Cathedral of Johnstown, PA
The Liturgy

"We knew not whether we were in heaven or on earth, for surely there is no such splendor or beauty anywhere on earth. We cannot describe it to you; we only know that God dwells there among men and that their Service surpasses the worship of all other places..." In the latter part of the tenth century, Vladimir the Prince of Kiev sent envoys to various Christian centers to study their form of worship. These are the words...
Read More >>>