Welcome To St. John's Church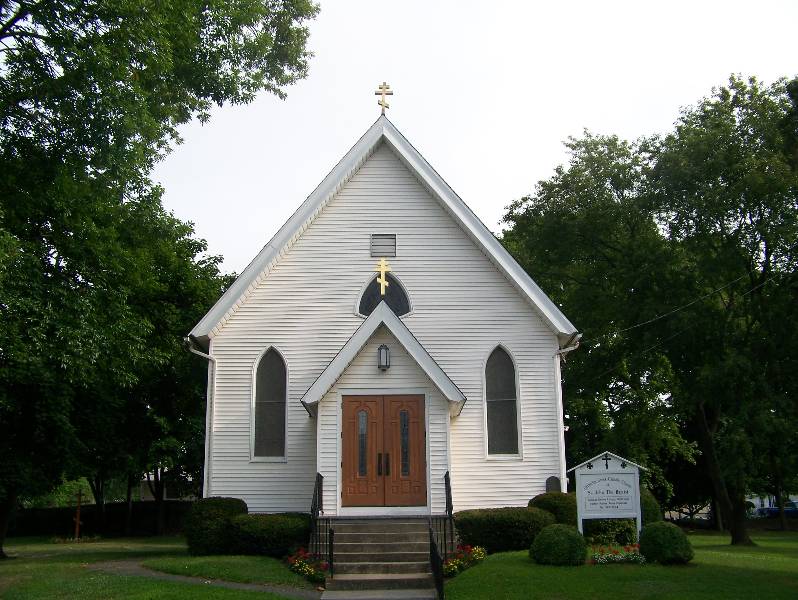 Welcome to Saint John The Baptist Orthodox Church. We are a parish of the Orthodox Christian Faith which was established on the day of Holy Pentecost in the Year 33 AD. Our parish community is a member of the American Carpatho-Russian Orthodox Diocese of the U.S.A. whose presiding bishop is His Grace, Bishop Gregory of Nyssa. The American Carpatho-Russian Orthodox Diocese is an autonomous diocese under the spiritual protection of the Ecumenical Patriarchate of Constantinople of which His All-Holiness, Ecumenical Patriarch Bartholomew I is the Primate.
Through this web site, we are pleased to be able to introduce you to the worship and fellowship as it is expressed in the life of our Parish. If you are a new member of our parish, or are considering membership, these web pages will acquaint you with what our parish offers. We hope you will consider paying us a visit and joining us for worship. Learn More ...
---
Parish News

Thursday, April 23, 2015
Brothers and Sisters in Christ, what a blessing it is that we are now in the midst of the forty day celebration of the Saving Passion and Glorious Resurrection of our Lord, God and Saviour Jesus Christ. Our celebration of the Feast of Feasts, here at St. John's was incredible! No words can possibly describe the joy we experienced as we proclaimed for the first time this season the Truth of our Faith, that Christ is Risen From The Dead and By His Death He Conquered Death! Our celebration, gives us hope and the strength to push away the darkness of despair, grief, sadness and pain that all of us in this fallen earthly life have experienced to one degree or another. Together, by our reception of the Holy Eucharist, we have in the words of the Paschal Canon, "partaken of a new drink.." a spring of immortality, welling up from the tomb of Christ from which we draw strength.
Thursday, March 26, 2015
It is hard to believe that the Holy Season of Great Lent is nearly complete and Holy Week and Pascha are just around the corner. What a drastic transformation has taken place in our natural environment during these weeks of the Holy Fast! When we began, there were several feet of snow on the ground with even more falling on the Sunday of Orthodoxy as we prepared to celebrate Vespers at Holy Trinity Greek Orthodox Church. And now, as I sit in front of the computer writing this message, the snow is gone and I see the crocuses and daffodil shoots coming out of the ground! Hopefully, we can truthfully say the same is true in our spiritual lives
---
Diocesan News

Parish Life

Read May 2015 Newsletter - The Prophet
Make Your Stewardship Offering
Go Shopping on Amazon.com and Support the Parish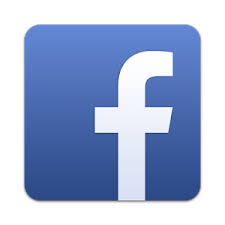 Follow Us On Facebook
Worship

Vespers: Saturdays 5:00 pm
Eve of Great Feasts 7:00 pm
Liturgy: Sundays and Feast Days 9:00 am
Moleben to St. Nectarios:
Second Tues of The Month 7:00pm
Akathists & Other Services:
As Scheduled. Consult Church Bulletin
Coming Events

Great Vespers
May 30 5 pm
Divine Liturgy
May 31 9 am
Moleben To St. Nectarios
Jun 2 7 pm
Parish Council Meeting
Jun 2 7:30 pm
Divine Liturgy
Jun 7 9 am
Great Vespers
Jun 13 5 pm
Divine Liturgy
Jun 14 9 am
Great Vespers
Jun 20 5 pm
Divine Liturgy
Jun 21 9 am
Great Vespers
Jun 27 5 pm
Prayer Corner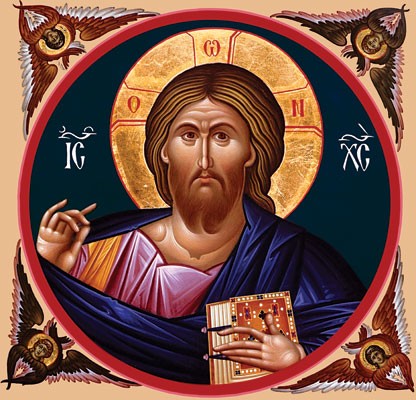 Saints Feasts and Readings For

Visit the Prayer Corner for daily readings, hymns, a monthly calendar of saints/feasts and more.
Latest Photos

---
Featured Video


Most Recent Divine Liturgy From
Christ The Saviour Orthodox
Cathedral of Johnstown, PA
The Liturgy

"We knew not whether we were in heaven or on earth, for surely there is no such splendor or beauty anywhere on earth. We cannot describe it to you; we only know that God dwells there among men and that their Service surpasses the worship of all other places..." In the latter part of the tenth century, Vladimir the Prince of Kiev sent envoys to various Christian centers to study their form of worship. These are the words...
Read More >>>