Welcome To St. John's Church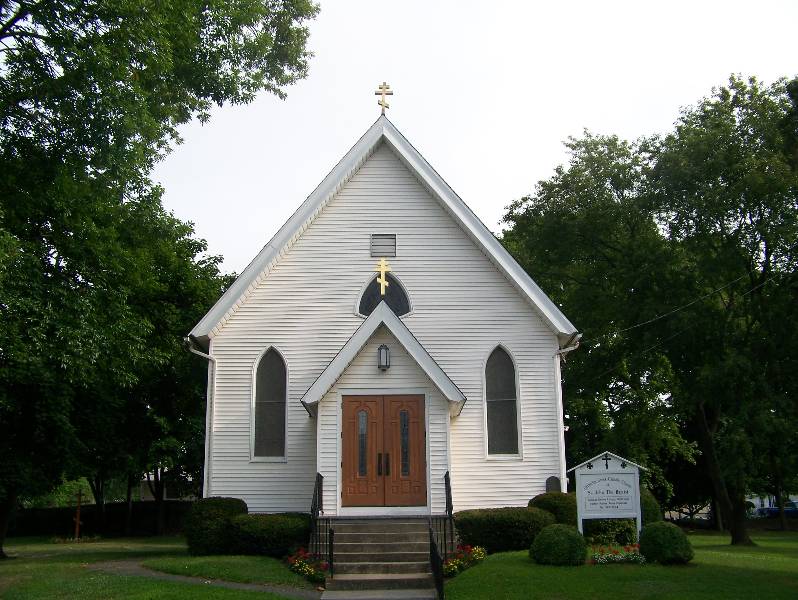 Welcome to Saint John The Baptist Orthodox Christian Church. We are glad you found our website! We are a Christ centered church who loves to have visitors. Whether you are a Christian or not, you are welcome to join us anytime.
You are welcome to visit during one of our services or you can contact us to schedule a visit at a different time. Our priest loves to meet with visitors and we also offer tours of the church.
Through this web site, we are pleased to be able to introduce you to the worship and fellowship as it is expressed in the life of our Parish. If you are a new member of our parish, or are considering membership, these web pages will acquaint you with what our parish offers. We hope you will consider paying us a visit and joining us for worship. Learn More ...
---
Parish News

Friday, February 21, 2020
UPCOMING SERVICES
Sunday, Feb. 23 - 9am Divine Liturgy with Father John Mikitish
Saturday, Feb. 29 – 9:00am Monthly Memorial Service and Confessions at St. John's Mill Hill Avenue
Sunday, March 1 - 9am Divine Liturgy with Father John Mikitish
Friday, March 6 - 7:30pm Paraklis with Father Luke Mihaly (at our parish)
Sunday, March 8 - 9am Divine Liturgy with Father John Mikitish
Friday, March 13 - 7:30pm Paraklis with Father Luke Mihaly (at our parish)
Sunday, March 15 - 9am Divine Liturgy with Father John Mikitish
Friday, March 20 – 7:00pm Presanctified Liturgy at St. John's Silver Lane
Sunday, March 22 - 9am Divine Liturgy with Father John Mikitish
Friday, March 27 – 7:00pm Presanctified Liturgy at St. John's Mill Hill Avenue
Sunday, March 29 - 9am Divine Liturgy with Father John Mikitish
Friday, April 3 – 7:00pm Presanctified Liturgy (at our parish)
Friday, April 10 – 7:00pm Presanctified Liturgy at Holy Trinity Danbury
PRE-LENTEN BRUNCH
We will be having a pre-Lenten brunch this Sunday, February 23 after Liturgy. There is no charge for the meal but don't forget to bring a raffle prize!
REMINDER
Lent starts on Monday, March 2.
MISSION SUNDAY
Sunday, March 1 is designated as Mission Sunday by OCMC (Orthodox Christian Mission Center). All Orthodox churches throughout the United States will be collecting donations on that day. There will be a collection after Liturgy and any donation, large or small is much appreciated.

ANNUAL DUES
Annual dues ($75) are now being collected. Please be sure your check and/or envelope are clearly marked 'dues' in order to be recorded properly. If there is a case of financial hardship, please speak with Bill Bilcheck.

TREES
The idea of planting trees alongside the church was met with approval at the annual meeting. The Officers chose two flowering cherry trees to be planted in this space. A sign-up sheet is available if anyone would like to donate toward the purchase of the trees in memory of a family member or friend.

EMAIL
If there is anyone who is on the parish's email list and does not always receive email, please speak with Chris LeClerc.

WEEKLY BULLETINS
Copies of the weekly church bulletin are now available on the table when entering the church for those that do not receive email.

OUTREACH PROGRAMS
Bridgeport Rescue Mission on Sunday, March 8.
Community supper at the Lord's Kitchen at Christ Church in Stratford on Monday, March 16. Please see Mary or Eve if you wish to help.
Community supper at Calvary-St. George in Bridgeport on Monday, March 30. Please let Mary or Eve know if you are able to help.
We are currently collecting donations for the soup kitchen. We are in need of Penne Rigate pasta and sauce (we do not need salad dressing at this time).
Sterling House Food Pantry – Our non-perishable food collection box for Sterling House is located in the narthex. Breakfast cereals, snack foods and drinks are especially appreciated.

PARISH YOUTH OUTREACH
Our Youth will be participating in a special collection of items to be sent to those in the military who are currently deployed. NF4TROOPS is a non-profit organization that is conducting a drive to collect items to be included in care packages. This is a great way to show our support for our Troops serving abroad. Donations need to be brought to church by Sunday, March 15. All Youth are asked to see Michelle Mihaly for the list of items that are being collected. Your support is appreciated.
Our Youth will be baking brownies for the March 16 Lord's Kitchen at Christ Church in Stratford. Please see Michelle Mihaly for details.
Our Youth are continuing to collect used books (any kind) and magazines (geared towards males) for the VA Hospital in West Haven. Items can be brought to the church hall.


UPCOMING PARISH ACTIVITY
Join Us for Some Family Fun!
Devon Duckpin Bowling
Sunday, March 1
12:00 – 2:00 pm
*Bowling * Video Games * Enjoying Being Together * Refreshments*
Cost approx. $10/person (depending on how many attend)
Bring Quarters for Video Games & $2.00 for shoe rental
Sign-up sheet in the Church Hall
See Eve for details

RECIPES FOR STRATFORD LIBRARY COOKBOOK
In celebration of its year-long 125th anniversary celebration, the Stratford Library is soliciting recipes from Stratford residents or those with historic ties to Stratford to include in their celebratory cookbook (The Stratford Library Community Cookbook) that is being assembled for sale to support the purchase of Library materials. The library is especially interested in the ethnic foods and dishes that our ancestors brought with them to Stratford from their European homes. Help celebrate your heritage by contributing your favorite recipes whether appetizers, entrees, or desserts and establish a permanent Stratford family legacy while helping the Stratford Library celebrate this historic milestone. Please see Sub-deacon Joel Pleban of St. John's Silver Lane parish with your submissions or for further information on cookbook details.
---
Parish Life

Lives Of Saints Depicted on New Healing Saints Icon
Go Shopping on Amazon.com and Support the Parish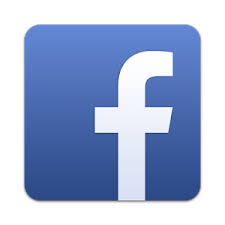 Follow Us On Facebook
Worship

Liturgy: Sundays 9:00 am
Molebens, Akathists & Other Services:
As Scheduled. Consult Church Bulletin
Coming Events

Divine Liturgy
Sep 27 9 am
Divine Liturgy
Oct 4 9 am
Divine Liturgy
Oct 11 9 am
Divine Liturgy
Oct 18 9 am
Divine Liturgy
Oct 25 9 am
Diocesan News

Prayer Corner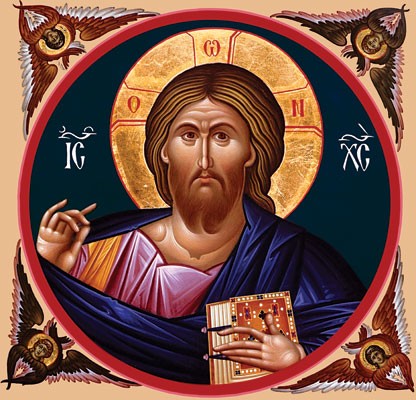 Saints Feasts and Readings
For
Visit the Prayer Corner for daily readings, hymns, a monthly calendar of saints/feasts and more.
Latest Photos

---
Featured Video


Most Recent Divine Liturgy From
Christ The Saviour Orthodox
Cathedral of Johnstown, PA
The Liturgy

"We knew not whether we were in heaven or on earth, for surely there is no such splendor or beauty anywhere on earth. We cannot describe it to you; we only know that God dwells there among men and that their Service surpasses the worship of all other places..." In the latter part of the tenth century, Vladimir the Prince of Kiev sent envoys to various Christian centers to study their form of worship. These are the words...
Read More >>>